The Wonderful World of Carrie Wilkins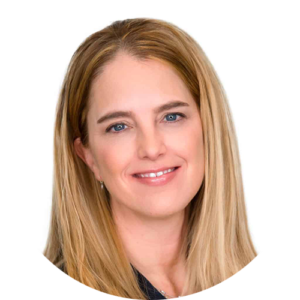 Today Dr. Hallowell speaks with a very special guest named Carrie Wilkins who is the founder of the Center for Motivation and Change (CMC) one of the top addiction rehabilitation clinics in the country. Carrie fills Dr. Hallowell in on the ways she has found to be very successful in treating the disease of addiction, despite many people telling her the method she employs is counterproductive and caters to junkies. Lucky for those who suffer from addiction and have loved ones in the same position, Carrie WIlkins has brought dignity and hope back to addicts who have been cast aside or shunned by the people they loved most.
Show Notes
Podcast: Dr. Hallowell's Wonderful World of Different
Episode: Carrie Wilkens
Welcome to Dr. Hallowell's Wonderful World of Different, a podcast hosted by Dr. Ned Hallowell! By engaging with a wide range of guests from various backgrounds, we will uncover and celebrate the different ways people approach life, solve problems and have fun. Together, we will break down the notions of normal and abnormal, and trade those categories for tapping into the talents everyone has!
Dr. Hallowell has been a fan of today's guest for years, and she is his favorite expert in a highly stigmatized, misunderstood, and prevalent problem in the field of medicine and, more specifically, mental health.  This problem is that of addiction (or substance abuse disorder).  While addicts tend to be treated poorly, Carrie Wilkens, PhD. is committed to fostering understanding of and compassion toward those suffering from this very real disease.
Carrie is an author of Beyond Addiction and the accompanying 20 Minute Guide, which aim to bring together science and kindness in the navigation of addiction.  She also leads the Center for Motivation and Change, including its in-patient residential facility in the Berkshires.  Today, Carrie explains, there are many options available for addicts and their friends/family members to use, starting with the CRAFT treatment modality.  This modality emphasizes positive reinforcement, letting natural consequences take effect, self-care, and positive communication.
More recently, a few components have been added to the original CRAFT framework, acknowledging that behaviors make sense, treatment is not one-size-fits-all, and ambivalence is normal.  With these additions, the Invitation to Change Protocol, and a strong emphasis on compassion, Carrie is working to destigmatize the disease of addiction.  She has seen hope-giving results from her work, and she joins her baseline methods and things like identifying sources of joy and medication like Naltrexone in ways tailored to each different situation.
For listeners looking for resources, Carrie offers recommendations, pointing to such things as providers who take a motivational stance and free materials online.
Links:
Learn more about Carrie Wilkens and the CRAFT modality, pioneered by Bob Meyers.
Purchase Beyond Addiction and the 20 Minute Guide (or access the latter for free online).
Learn more about the Center for Motivation and Change and its inpatient center.
Access Carrie's free online resources.
If you have a comment about this episode or a suggestion for a future episode, send it to different@hallowellcenter.org!