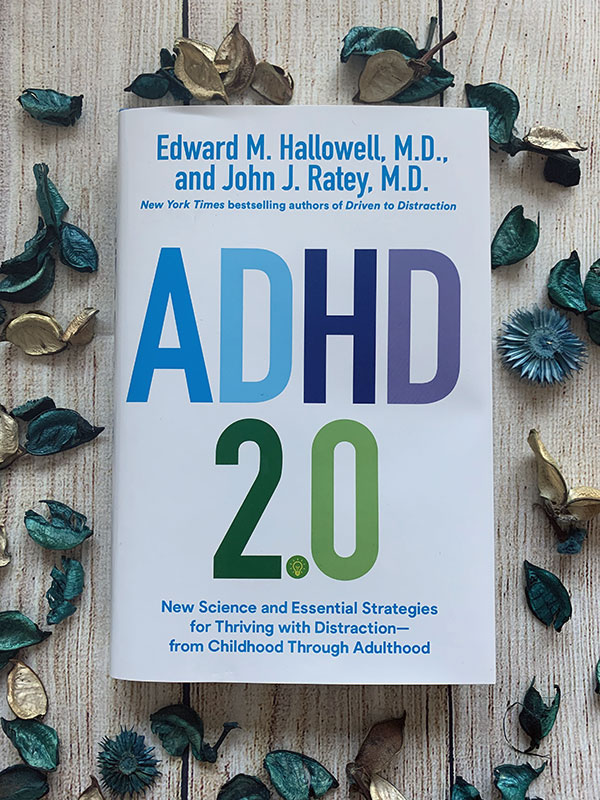 Paperback Edition Now Available
ADHD 2.0, the latest book by Drs Ned Hallowell and John Ratey draws on the latest science to provide both parents and adults with ADHD a plan for minimizing the downside and maximizing the benefits of ADHD at any age. They offer a range of new strategies and lifestyle hacks for thriving with ADHD, and discuss creating optimal environments, exercise, the power of connection, understanding and embracing innate neurological tendencies and considering medication. As inspiring as it is practical, ADHD 2.0 will help you tap into the power of this mercurial condition and find the key that unlocks potential.

Beginning with Driven from Distraction, first published in 1994 and updated and republished since, the Distraction series are Dr.Hallowell's best known books. While Driven to Distraction and Delivered from Distraction provide comprehensive overviews, case studies and practical treatment suggestions on all aspects of ADHD, others in the series focus on specific aspects of work and relationships.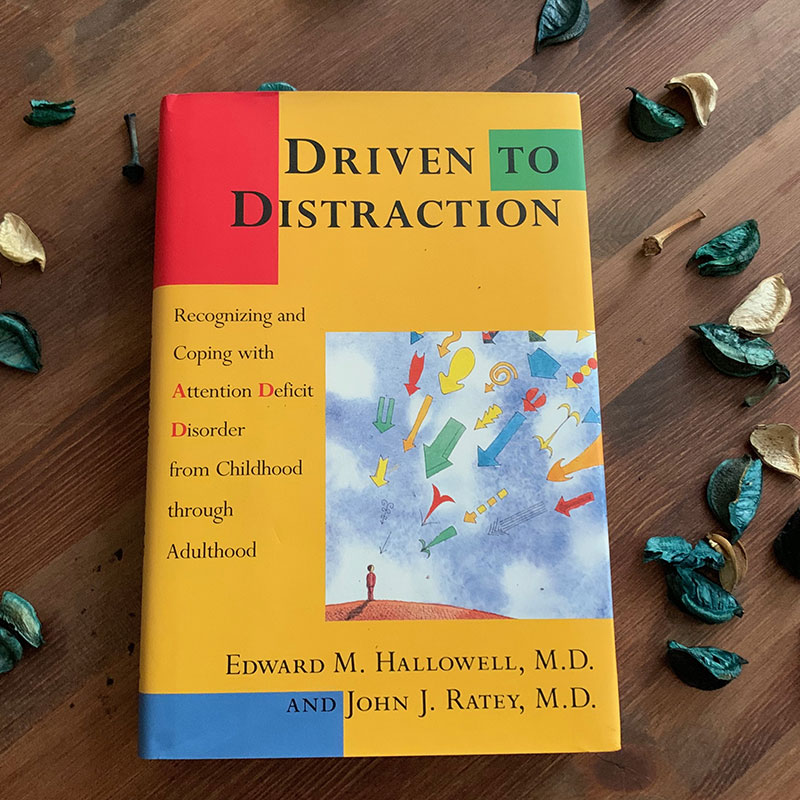 Driven to Distraction
The groundbreaking book that changed the way the world sees ADHD. First published in 1994, and widely recognized as the classic in the field, this national bestseller has been revised and updated with current medical information for a new generation searching for answers. Through vivid stories and case histories of both adult and child patients, Drs. Hallowell and Ratey explore the varied forms ADHD takes, from hyperactivity to daydreaming.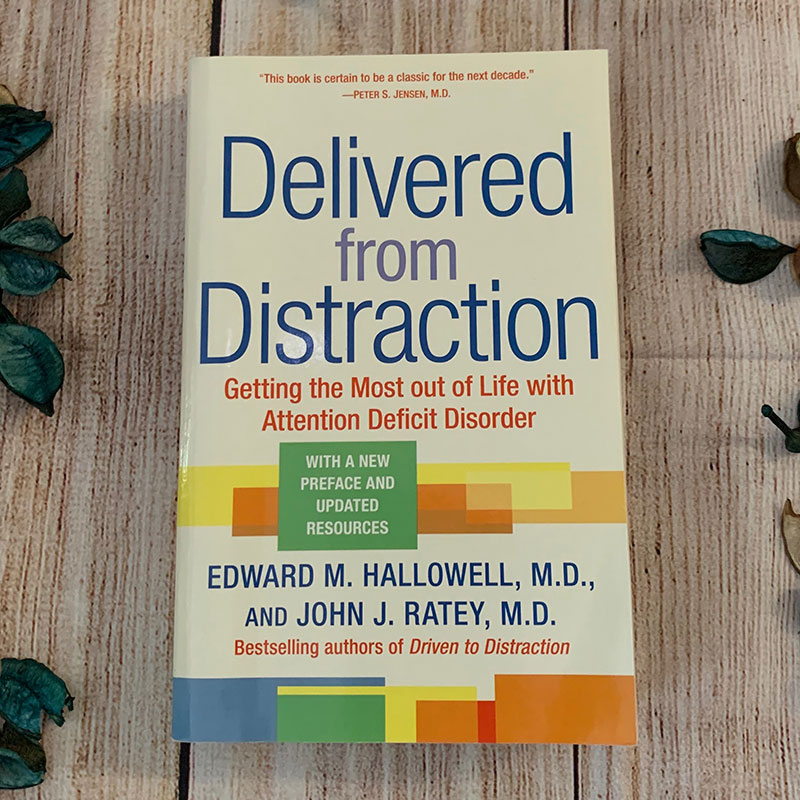 Delivered from Distraction
If you are not sure where to start, or want to read just one book, Delivered from Distraction provides a wealth of practical tips and strategies for living your best life with ADHD.
Tailored for ADHD attention spans and learning styles with short chapters that can be read in any order, Delivered from Distraction was first published in 2005 and updated in 2017. It covers everything from symptoms and how to get a diagnosis, to medication, parenting, work, relationships and exercise.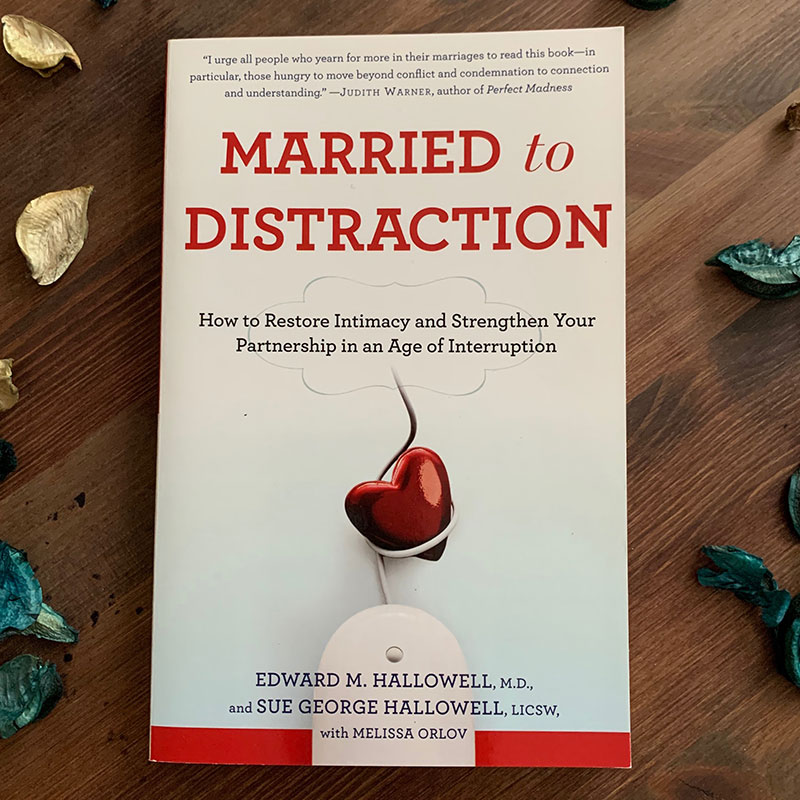 Married to Distraction
Are you more distant from your spouse than you'd like to be? Do you sometimes get into big struggles over what amount to mere administrative details? Do you or your spouse waste time mindlessly surfing online? Welcome to the club! Modern marriage is busy, distracted, and overloaded to extremes, with ever-increasing lists of things to do, superficial electronic connections, and interrupted moments. Dr. Hallowell teams up with his wife, Sue Hallowell, a couples' therapist, to explore straightforward and effective ways to maneuver your marriage out of the destructive roadblocks created by the avalanche of busy living. Just thirty minutes of effort a day for thirty days can restore and repair communication and connection, resurrect long-buried happiness and romance, and strengthen a marriage.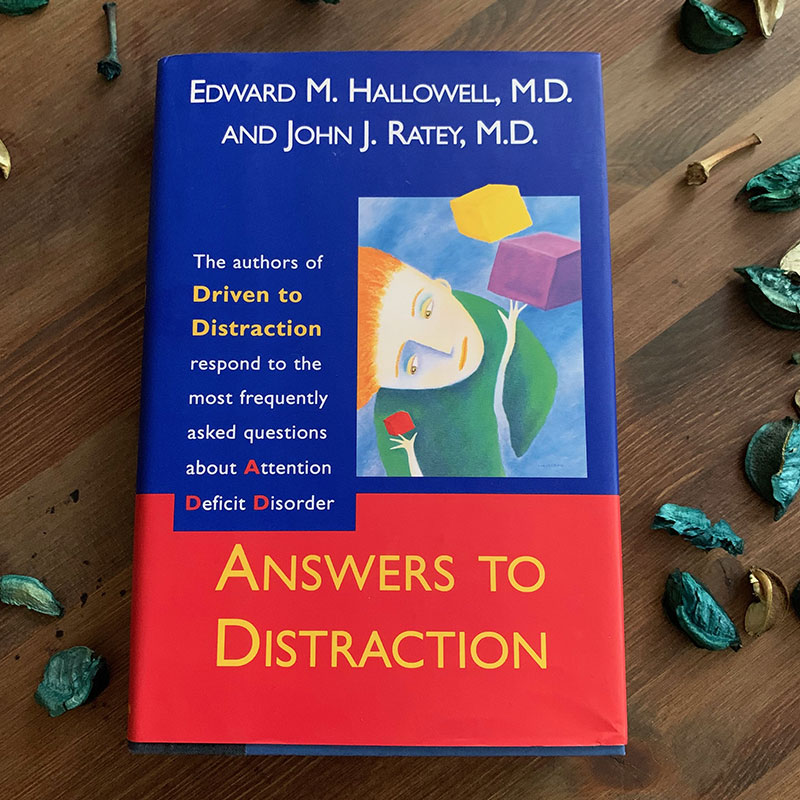 Answers to Distraction
After decades of being unfairly diagnosed, children and adults with attention deficit disorder are now recognized as having a common and treatable neurological condition. Drs. Hallowell and Ratey answer the questions most frequently asked at their nationwide workshops and seminars, resulting in an easy-to-read reference that covers every aspect of the disorder: from identifying symptoms and diagnosis, to the latest treatment options, as well as practical day-to-day advice on how you or a loved one can live a normal life with ADHD. Each chapter covers a specific aspect of ADHD, such as ADHD in women, ADHD and aggression, ADHD and addiction, or ADHD and work. The authors provide advice for teachers on recognizing ADHD and helping students to cope, plus insights into the relationship difficulties caused by ADHD.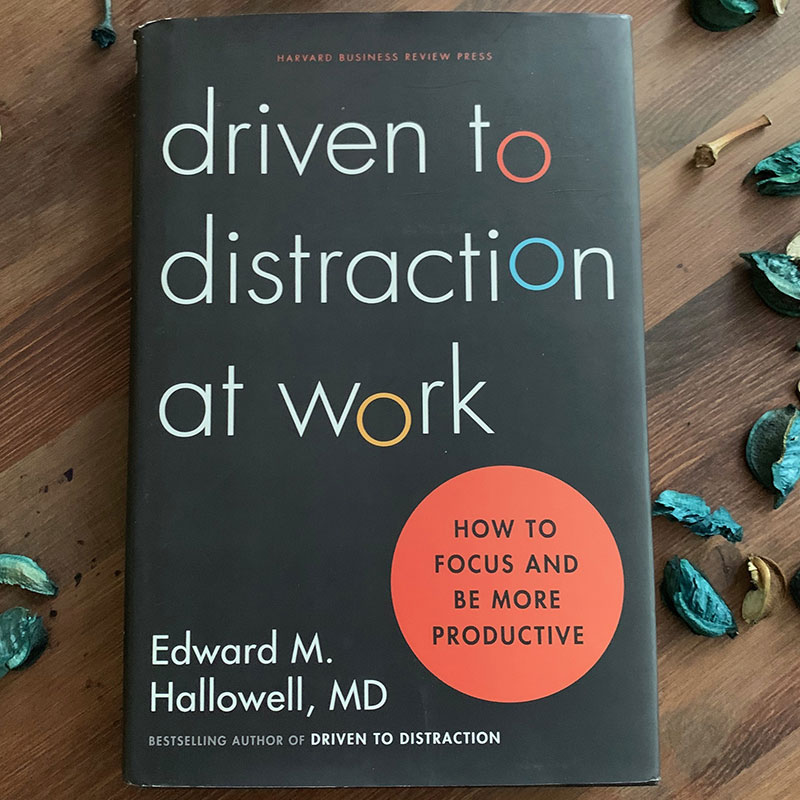 Driven to Distraction at Work
You know the feeling: you can't focus; you feel increasingly overwhelmed by a mix of nonstop demands and technology that seems to be moving at the speed of light; and you're frustrated just trying to get everything done well – and on time. Not only is this taking a toll on performance, it's impacting your sense of well-being outside the office. It's time to reclaim control. In Driven to Distraction at Work, Dr. Hallowell identifies the underlying reasons why people lose their ability to focus at work, how it affects your focus and productivity, and what are the six most common distractions at work and how to overcome them.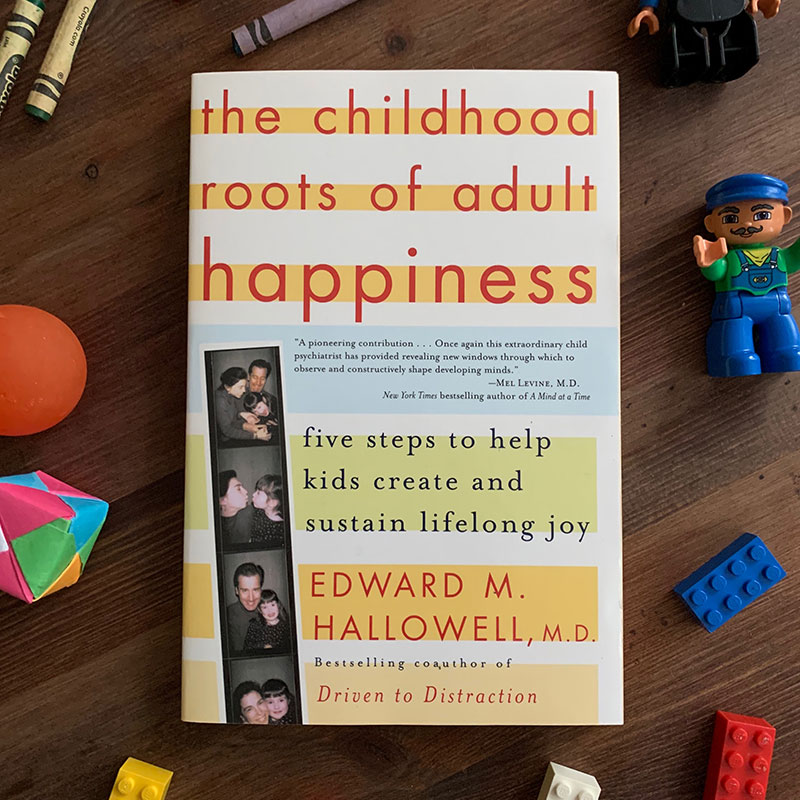 The Childhood Roots of Adult Happiness
A  book brimming with the good news of raising children–the basic reassuring news about happiness and unconditional love, about enduring family connections and kids who grow up right. The Childhood Roots of Adult Happiness is infused with the wisdom and humanity of a doctor who truly loves and understands children. Writing with the warmth of a friend and the authority of an expert, Dr. Hallowell gives us a book at once practical and exuberant, joyous and informative, eye-opening and reassuring. Ultimately, this book is a celebration of childhood and of the magic that happens between parents and the children they love.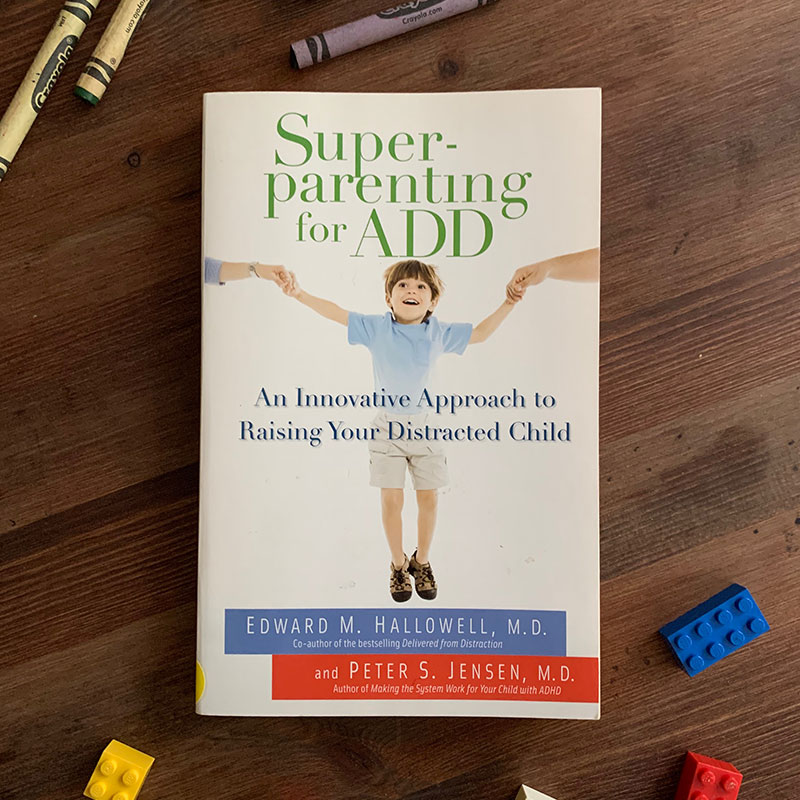 Superparenting for ADD
With decades of experience working with ADHD children, Dr. Hallowell understands how easily the gifts of this condition are lost on a child amid negative comments from doctors, teachers, and even loving but frustrated parents. Hallowell has long argued that ADHD is too often misunderstood, mistreated, and mislabeled as a "disability." Now he teams up with top academic ADHD researcher Peter S. Jensen, M.D. to bring you an upbeat and encouraging new approach to living with and helping your ADHD child. The practical strength-based techniques Drs. Hallowell and Jensen present put the talents, charms, and positive essence of your child ahead of any presumed shortcomings.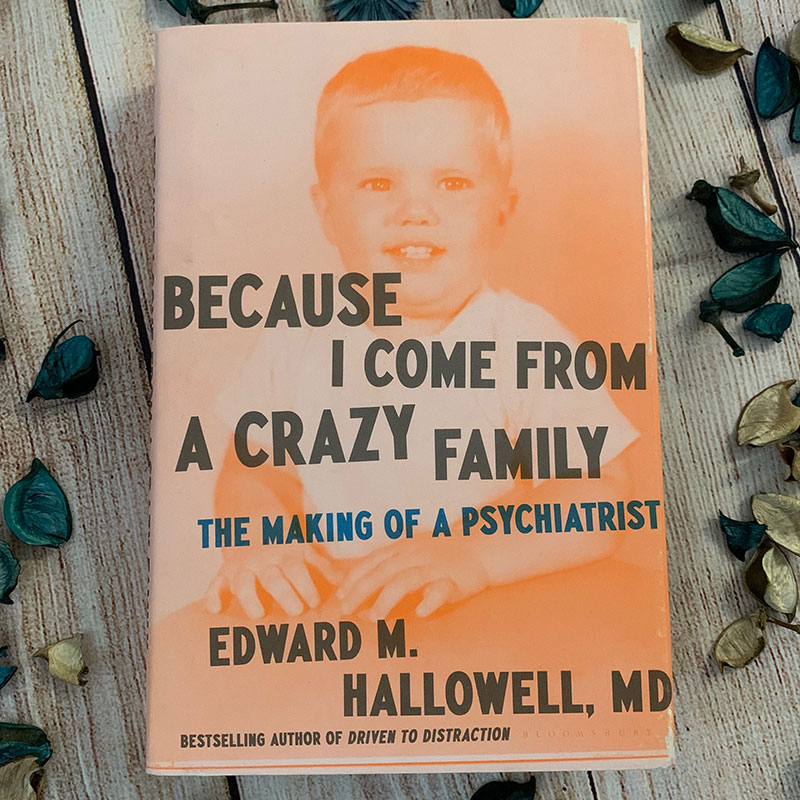 Memoir: Because I Come from a Crazy Family
Dr. Hallowell's memoir tells the often strange story of a childhood marked by what Dr. Hallowell calls the "WASP triad" of alcoholism, mental illness, and politeness, and explores the wild wish, surging beneath his incredible ambition, that he could have saved his own family of drunk, crazy, and well-intentioned eccentrics, and himself. Because I Come from a Crazy Family is an affecting, at times harrowing, ultimately moving story about crazy families and where they can lead, about being called to the mental health profession, and about the unending joys and challenges that come with helping people celebrate who they are.
Shine
Your job as a manager is getting harder all the time. But your most critical responsibility–especially in today's world of intensifying competition and economic stress–is how to help your people shine their brightest. What do you do when your most talented employees fall short of their potential? How do you inspire a solid contributor to strive for more? What should you try if a star player falls off their game? Dr. Hallowell draws on brain science, performance research, and his own experience helping people maximize their potential to present a proven process for getting the best from your people.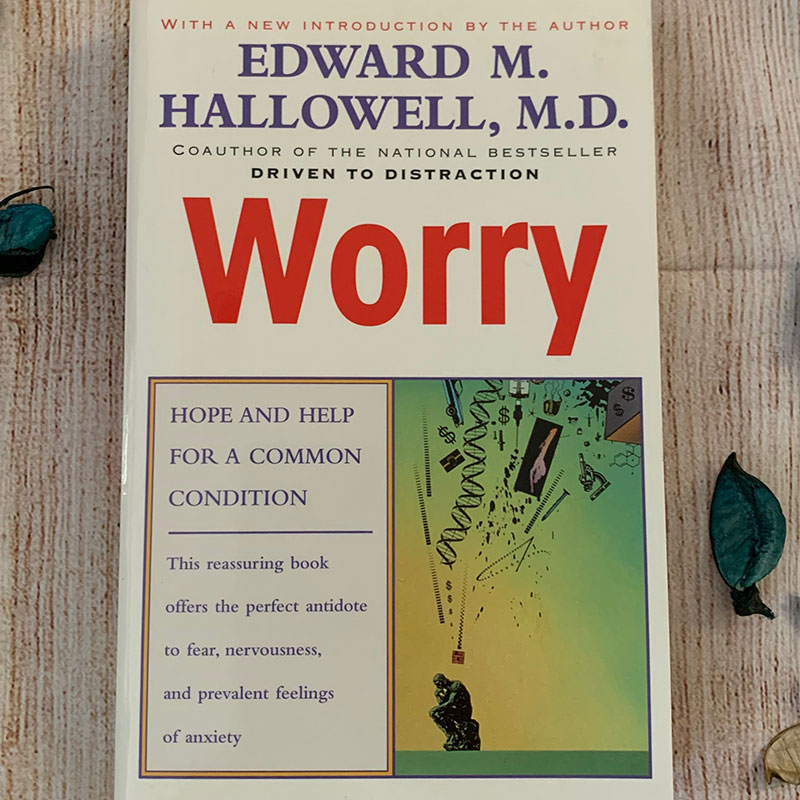 Worry
A practical book that explores every facet of the most common and debilitating emotional state: worry. While a healthy level of worry can help us perform efficiently at work, anticipate dangers, and learn from past errors, in its extreme forms worry can become "toxic"–poisoning our pleasures, sabotaging our achievements, and preventing us from resolving actual problems. In this lucid, reassuring book, Dr. Hallowell discusses all types of worry, their underlying causes, and considers the best strategies for coping. Case histories and anecdotes illuminate such issues as worry in relationships; the correlation between worry and conditions like, depression, social phobia, generalized anxiety disorder, and obsessive-compulsive disorder; worry at work; and the worried child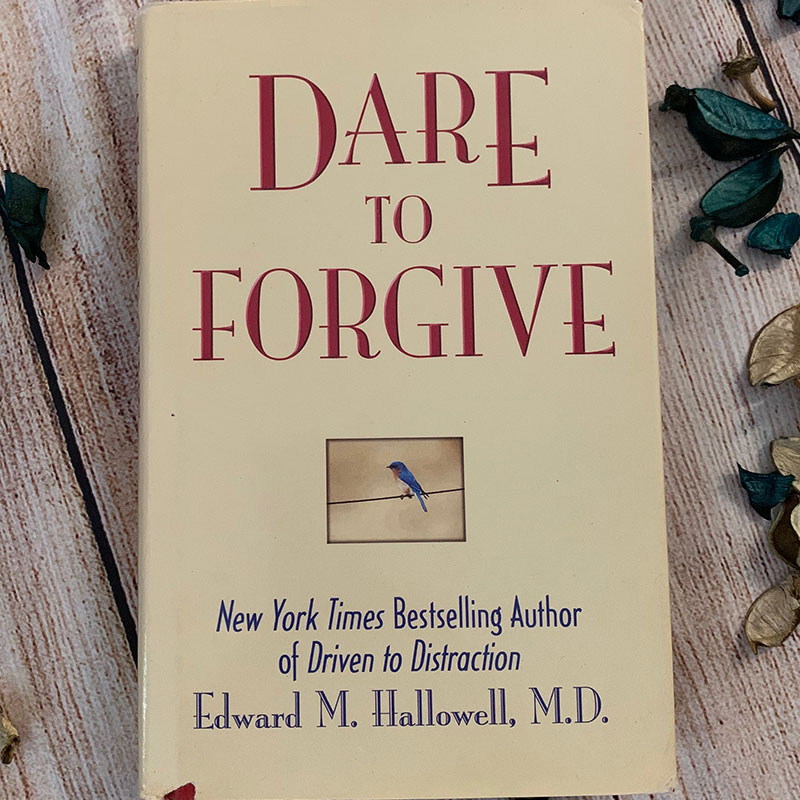 Dare to Forgive
In a book that gets more timely by the day, bestselling author Ned Hallowell shows that forgiveness is strength—and also that it's essential to living a healthy, happy life. Forgiveness is not a sign of weakness but of strength. It's also healthy, brave, contagious and sets you free. IDr. Hallowell explains why forgiveness is one of the best things you can do to heal your body and mind and offers a practical, four-part plan for achieving it.
True stories illustrate the power of forgiveness in real lives, from a wife who forgives the hurtful words of her husband to a mother who forgives the man who kidnapped and murdered her daughter.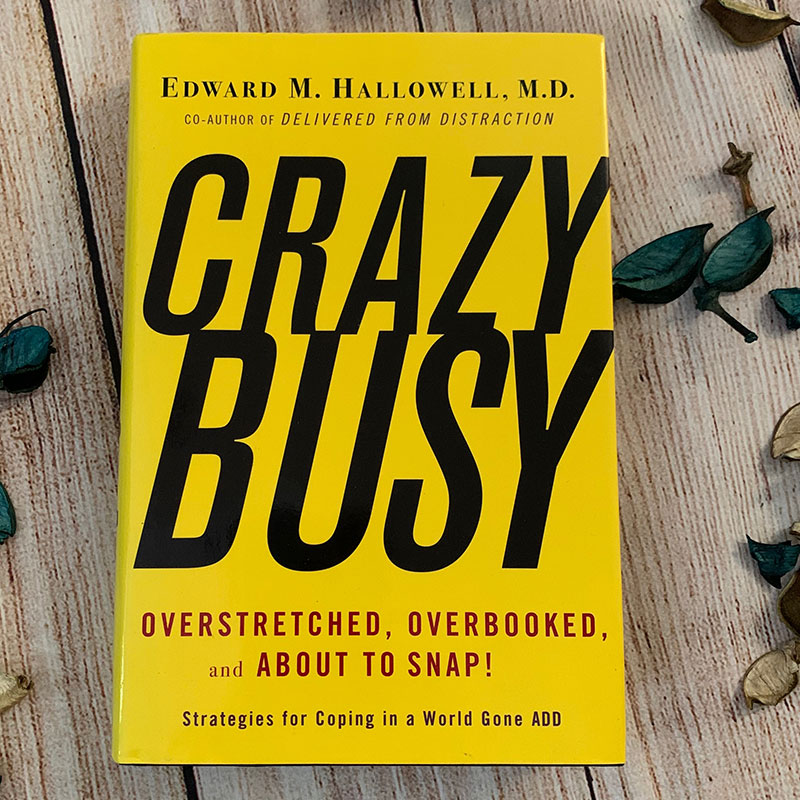 Crazy Busy
If you feel busier than you've ever been and wonder how this happened and how you can keep up the pace much longer, you are hardly alone. Crazy? Maybe not. Dysfunctional? Yes, indeed. We all have more to do than ever before — and less time to do it. The impulse to be busy can be turned to our advantage once we get in touch with our needs and take charge of how we really want to spend our time. Through quick exercises (perfect for busy people), focused advice on everything from lifestyle to time management, and examples chosen from his extensive clinical experience, Dr. Hallowell goes step-by-step through the process of unsnarling frantic lives.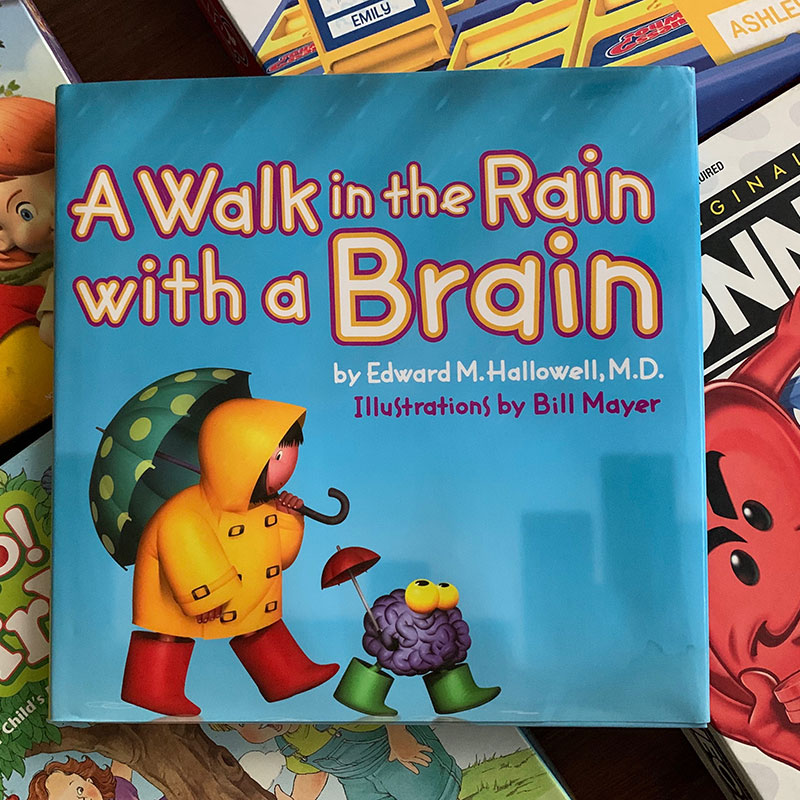 For children: A Walk in the Rain With a Brain
Each brain finds its own special way — that's the message in this delightful, colorful story featuring a little girl named Lucy, who is making her way down a rainy sidewalk when she spies a brain called Fred sitting forlornly in a puddle. The courtly cerebrum asks Lucy for help getting home, and as they walk along she worries that she's not smart enough. "Everyone's smart!" explains Fred. "You just need to find out at what!" Fred reassures her that each child learns and thinks differently — and that every child has special talents. Charming illustrations and a funny, whimsical story teach children to play and learn in order to find the strengths they have — and a discussion guide at the end gives parents and educators the background support they need in order to help children understand and discover the sparkling individuality of their minds.