We specialize in the diagnosis and treatment of cognitive and emotional problems in children, teens, adults, couples, families and seniors utilizing a multi-disciplinary approach that incorporates the latest knowledge about the brain, learning, human behavior and emotion. We provide comprehensive care for a full range of cognitive and emotional concerns in children and adults, particularly Attention Deficit Hyperactivity Disorder (ADHD). You will find out if you have ADHD, and/or a commonly associated condition, or whether something else is going on.
Using Dr. Hallowell's signature strength-based approach, our practitioners work together in close connect with their patients, and one another, to help resolve whatever challenges you are facing and to leverage each individual's unique gifts to help overcome their cognitive and emotional problems.
Our goal is to help you develop a holistic, effective, and practical treatment plan that will reduce your challenges and bring out the best in you. With every treatment plan, we always consider the various settings where the plan will be implemented, including home, school, workplace, and within peer group and social settings. We encourage you to explore in greater detail each of the treatments offered at our practice.
For both children and adults the treatment of ADHD should be comprehensive and include a wide range of possible interventions. Assistance should also be provided over the long-term, as ADHD is generally a lifetime trait. This does not mean you will have to see a doctor forever, just long enough for you to get on the right track, always knowing that our door is open should you feel a desire to return.
The Hallowell ADHD Centers are places where it is safe to be who you are and use the brain you have with no need to disguise yourself or attempt to be someone you are not. Treatment and support is available through a team of skilled professionals as well as Dr. Hallowell himself.
Dr. Hallowell's Four Key Areas for Managing and Getting the Best Out of  Life with ADHD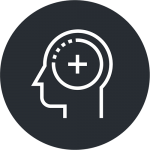 Learn
We will help you learn as much as you can about ADHD and the specifics of how it manifests in you or the person you love (everyone is different). Understanding this in some detail is the first step in being able to build on your strengths and tackle your challenges. A therapist is often helpful in this process and can also assist you in managing lifestyle changes.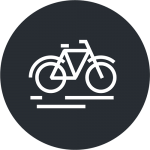 Lifestyle Changes
Well-rounded treatment includes physical exercise, balanced nutrition, good sleep habits, prayer or meditation, as well as alternative treatments like neuro feedback and cerebellar stimulation. Cognitive and behavioral modification plans including changing damaging thought patterns like ruminating on self-defeating thoughts become an integral part of lifestyle changes.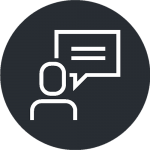 Get a Coach
Coaching can help significantly, especially in executive functioning (planning, scheduling, sequencing and completing tasks), one of the areas people with ADHD most commonly struggle with. Coaching is useful for both adolescents and adults and can be transformative in helping you find solutions and practical ways to improve your approach and completion of tasks.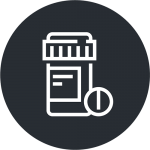 Medication
ADHD reflects a difference in brain biology, and for 80% of people with the trait, stimulant medication can be helpful in maintaining attention and reducing impulsive actions. Essentially, stimulant medication helps provides the dopamine your brain is craving, helping you to better focus and concentrate, and reducing impulsivity and distraction. Our clinicians will discuss with you options for medication, and adjust your prescriptions as necessary.
Request a free consultation with a New Patient specialist