The Wonderful World of Dan Shaughnessy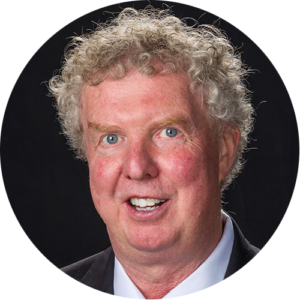 This week Dr. Hallowell talks to Dan Shaughnessy, nationally renowned sports writer for the Boston Globe and friend of Dr. Hallowell. During a fun and casual conversation filled with personal anecdotes, they discuss some of the many characters in the world of sports that Shaughnessy has come across in his career. This episode is, at various points, both humorous and eye-opening while showing the humanity in people that many of us see as larger than life athletes.
Show Notes
Podcast: Dr. Hallowell's Wonderful World of Different
Episode: Dan Shaughnessy
Welcome to Dr. Hallowell's Wonderful World of Different, a podcast hosted by Dr. Ned Hallowell! By interviewing a wide range of guests from various backgrounds, we will uncover and celebrate the different ways people have of approaching life, solving problems and having fun. Together, we will break down the notion of normal and abnormal, and instead tap into the talents everyone has.
Today's guest is Dan Shaughnessy, a sports writer for the Boston Globe. Dan has been named Massachusetts Sports Writer of the Year 14 times and has more other honors than shoes! His latest book, Wish It Lasted Forever: Life with the Larry Bird Celtics, was released just in time for Christmas. In the Boston area, where Ned and Dan live, sports rivalry is most intense. Dan has made a career of asking people to tell their stories, which most people love to do.
Dan holds a lot of respect for other writers, namely Ray Fitzgerald. Everything about Ray, Dan says, was admirable, from his craft, attitude, kindness to young people, humor and athletic ability. Nick Cafardo is another sports journalist who died suddenly and much too soon. Dan recalls sitting by Nick's bedside on the day he passed, where he wrote his obituary.
Dan has been traveling with teams since the late 70's and attests to the brotherhood and camaraderie built into the industry. A huge part of the relationship is storytelling, both in the papers and in private. This social aspect of Dan's work has been greatly missing since the pandemic began. Though the sports world is more slow moving than other parts of the world, Dan believes it is much more accepting of differences now than 20 years ago. For example, there isn't much of a reaction anymore if a player comes out as homosexual. Often, playing on a team teaches one good manners and how to get along with others. Finally, Dan offers advice for young listeners interested in getting into sports writing themselves.
Links:
Learn more about Dan Shaughnessy.
If you have a comment about this episode or a suggestion for a future episode, send it to different@hallowellcenter.org!