The Wonderful World of Gillie Richards & Rosemary Thomson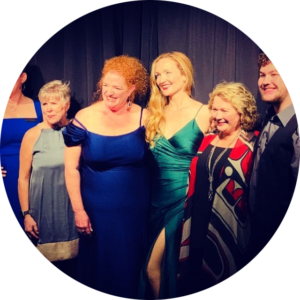 In today's episode, Dr. Hallowell is joined by two super talented female artists who came together to tell a story. The filmmaker, Gillie Richards, had the vision, while Rosemary Thomson, a renowned symphony orchestra conductor with ADHD had the story. What happened, though, was totally unexpected. From the challenges that Rosemary overcomes while Gillian makes discoveries of her own that she did not see coming.
Listen as the women describe their experiences working together and creating the film "Shiny Objects", along with the things they did not expect to learn or experience. Ending with Dr. Hallowell asking some questions about their experiences and opinions on their own difference and difference in general.
Show Notes
Podcast: Dr. Hallowell's Wonderful World of Different
Episode: Gillie Richards Rosemary Thomson
Welcome to Dr. Hallowell's Wonderful World of Different, a podcast hosted by Dr. Ned Hallowell! By interviewing a wide range of guests from various backgrounds, we will uncover and celebrate the different ways people have of approaching life, solving problems and having fun. Together, we will break down the notion of normal and abnormal, and instead tap into the talents everyone has.
Today's guests are two women rippling with vitality, intelligence, humor and creativity, Gillie Richards and Rosemary Thomson. Rosemary has two children, one diagnosed with both ASD and ADHD. After her son's diagnosis, Rosemary realized for the first time that she too had the same disorder. She began taking medication almost right away and recalls the feeling of normalcy she felt practically immediately. Thanks to her medication and coaching she received, Rosemary feels like a brand new person.
When Gillie heard Rosemary's story, she wanted to share it right away through the lens of a documentary. As a Canadian filmmaker, Gillie applied for funding with the organization Story Hive. Prior to their meeting, Rosemary was already respected for her ADHD advocacy  within her community. While crafting the documentary, Shiny Objects, and educating herself on the topic, Gillie came to the realization that also has ADHD. The feedback and reception of the film has been abundantly positive. As the conversation wraps up, Both Gillie and Rosemary share their favorite and least favorite things about "being different" and what they wish everyone could know about their difference.
Links:
Learn more about Shiny Objects here.
If you have a comment about this episode or a suggestion for a future episode, send it to different@hallowellcenter.org!