The Wonderful World of Justin Rigg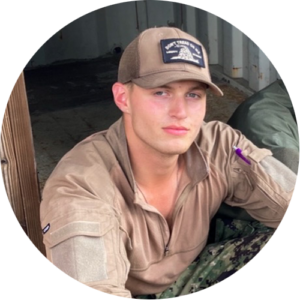 In today's episode, Dr. Hallowell speaks to a student from his own former prep school, Phillips Exeter Academy. 18 year old Justin Rigg was diagnosed with ADHD and dyslexia himself at a young age and has learned to utilize these diagnoses rather than just cope with them. Giving us an inside look at what his daily life is like, he shares his experiences, both on and off campus, at one of the most rigorous prep schools in the country.
Show Notes
Podcast: Dr. Hallowell's Wonderful World of Different
Episode: The Wonderful World of Justin Rigg
Welcome to Dr. Hallowell's Wonderful World of Different, a podcast hosted by Dr. Ned Hallowell! By interviewing a wide range of guests from various backgrounds, we will uncover and celebrate the different ways people have of approaching life, solving problems and having fun. Together, we will break down the notion of normal and abnormal, and instead tap into the talents everyone has.
Today's guest is 18 year old Justin Rigg who is on track to graduate from Dr. Hallowell's old high school, Phillips Exeter Academy, in 2023! Justin was diagnosed with ADHD and dyslexia when he was fairly young. His father also has ADHD, and recognized the signs in Justin as the same ones he experienced as a kid. As far as the term "attention deficit hyperactive disorder" is concerned, Justin only agrees with the hyperactive bit. Where normal people may be content with low stimulation activities, people with ADHD need high stimulation activities to prevent crashing. Sports and athletics have always been present in Justin's life, from running, soccer, basketball and kung fu.
The idea of online learning for an entire year when the pandemic hit was terrible for Justin, who loves people and the buzz of being in school. He and his father did some digging and found a clause in Exeter highlighting the possibility of a personal leave of absence. The clause was applicable for students who were going through a difficult time, or for those who wanted to pursue academic or athletic opportunities outside of the school. He asked the school for permission to attend school in Europe for a year, where in person and athletics were still in person. Next thing he knew, Justin found himself enrolled in an Icelandic school. The toughest part of the whole experience in Iceland was the language barrier.
Then, Justin gives us a look into his schedule. He finds his discipline, willpower and self control to be at an all time high first thing in the morning. His secrets to efficiency are fitting in homework wherever he can throughout the day, waking up early when he is well rested, minimizing distractions and choosing a non-traditional method of schooling. Finally, he shares his dream to lead a life of purpose. Ideally, he would like to own his own finance company in which he helps people plan for their future and their children and grandchildren's future. The military is another interesting career path for his hyperactive mind.
Links:
If you have a comment about this episode or a suggestion for a future episode, send it to different@hallowellcenter.org!