The Wonderful World of Tracy Otsuka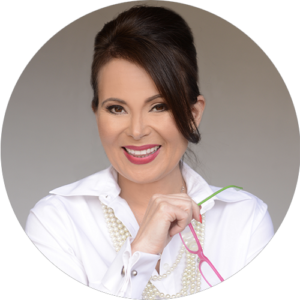 Dr Hallowell's guest this week is Tracy Otsuka, host of the popular "ADHD for Smart Ass Women" podcast, currently at over 1 million downloads. Her Facebook group of the same name seeks to provide a strength-focused forum for women. Tracy has had a rich and varied career including practicing law, high end clothing design, and being an ADHD coach. Listen in to hear how she has used her creative strengths and why she values her ADHD brain.
Show Notes
Podcast: Dr. Hallowell's Wonderful World of Different
Episode: The Wonderful World of Tracy Otsuka
Welcome to Dr. Hallowell's Wonderful World of Different,  a podcast hosted by Dr. Ned Hallowell! Here, we learn more about the incredible world of differences that enrich us and make us human. Through interviews with guests from various backgrounds, Dr. Hallowell helps to uncover and celebrate the different ways people have of approaching life, solving problems, and having fun. Today, Dr. Hallowell is joined by Tracy Otsuka, Georgetown Law graduate, lawyer, and developer of a high-end women's wear company whose clients included Saks, Neiman's, and Nordstrom. She is also the host of ADHD for Smartass Women, a podcast for brilliant, driven, high-ability ADHD women who see their symptoms as more positive than negative.
As the conversation gets underway, Tracy shares the wonderful thing that makes her different is that she has no fear. She follows her curiosity and finds the desire to learn makes any kind of failure for it. It may not work out, but will it become a great cocktail conversation? Tracy finds it difficult to go by the rules because she's also looking to make things better and fix them. That's her difference in group spaces.Differences can be an advantage not only in life but also in business. If you're practicing your strengths in a supportive environment, Tracy says the sky's the limit. Employers are starting to understand that top grades and high test scores aren't the measures for job success that we all thought they were.
Tracy's niche in the ADHD space is focused on women and positivity. She is an eternal optimist and says that she wanted to create a space for women with ADHD that was strength focused. Her podcast and Facebook group were made and she, along with a group of volunteers work to approve each post so it stays a positive space. Tracy says that in general women struggle more than men with ADHD because of all the social requirements put upon them. Adult women are the largest group of undiagnosed people, women fear that they won't be believed when seeking help about ADHD, and many doctors aren't prepared to diagnose people with the disorder. Advocating for yourself and getting diagnosed can bring rebirth; they are one diagnosis from a whole new life.
Links:
Learn more about Tracy Otsuka and listen to her podcast, ADHD for Smartass Women
If you have a comment about this episode or a suggestion for a future episode, send it to different@hallowellcenter.org!