The Wonderful World of Vivian Dunstan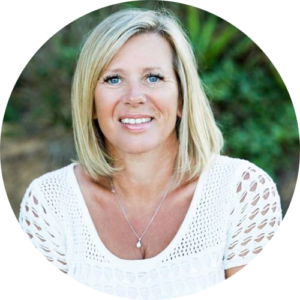 Today Dr Hallowell gets the chance to go down-under in Australia where Vivian Dunstan, a devoted mother and teacher, identified her own difference as ADHD when her daughter was diagnosed. She took the diagnosis as an opportunity to bring resources and support to others through founding "ADHD Support Australia". Describing her own experience and symptoms like "time blindness", she demonstrates how people can harness their difference, rather than see it as a deficit. She is driven by a desire to bring success to others with ADHD and show people how changing their perspective can bring positive outcomes. We hope you enjoy this fun and informative conversation.
Show Notes
Podcast: Dr. Hallowell's Wonderful World of Different
Episode: The Wonderful World of Vivian Dunstan
Welcome to Dr. Hallowell's Wonderful World of Different,  a podcast hosted by Dr. Ned Hallowell! Here, we learn more about the incredible world of differences that enrich us and make us human. Through interviews with guests from various backgrounds, Dr. Hallowell helps to uncover and celebrate the different ways people have of approaching life, solving problems, and having fun. Today, we're traveling across the globe to Australia for a conversation with guest Vivian Dunstan, one of the country's leading rabble rousers, organizers, cheerleaders, educators.  More specifically, she is the founder of ADHD Support Australia, who not only lives with ADHD (undiagnosed until her fifties), but also has a daughter with ADHD.
As the conversation gets underway, Vivian shares about herself and her background, going into detail about her experience with ADHD.  She didn't expect to be diagnosed with ADHD, but she can see signs in her history that make more sense in light of the diagnosis.  For instance, she long experienced what she calls time-blindness, which is common for people with ADHD.  She describes herself as a time optimist and a productive procrastinator, and while her tendencies can have negative effects like stress and chronic tardiness, she has learned to not only establish structures (like deadlines) to manage difficulties, but also to celebrate the positive side of her ADHD.  Given the way her mind works, Vivian has many ideas and a great deal of passion and drive.  Receiving her diagnosis didn't fundamentally change anything, but it has helped her to better understand what she's working with and to be kinder to herself in frustrating moments,
Vivian has put a lot of thought not only into living well with ADHD, but also into holistic healthy living on a broader scale.  Her now-grown daughter has had many health issues along with ADHD, and raising her daughter led Vivian to a holistic path.  She developed interests in gut health, epigenetics (how genes can express themselves), and much more.  Now, given her knowledge and passion, Vivian is the perfect person to spearhead support for those in her community with ADHD – something she considers a trait, not a deficit or disorder.  In her work with ADHD Support Australia, she helps facilitate conversation and answer questions, but also provides more formal training.  She offers an online course for parents that starts with foundational pieces like the need for self-care, and draws on the work of Ross Greene to help parents relate effectively with their children.  As the episode wraps up, Vivian comments on the role of medicine, her optimism when people receive a formal ADHD diagnosis, courses on social skills and dating, and programs for young adults and teens.
Links:
Learn more about Vivian Dunstan and ADHD Support Australia.
Learn more about Ross Greene and read his books, The Explosive Child and Lost at School.
If you have a comment about this episode or a suggestion for a future episode, send it to different@hallowellcenter.org!