The Wonderful World of Yakini Pierce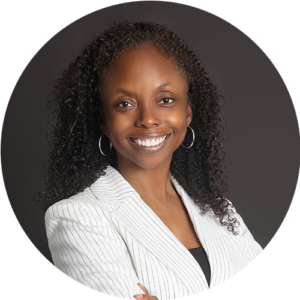 Yakini Pierce is a mother whose 2 children were diagnosed with ADHD, leading her to discover that she has this fascinating condition too. Yakini embraced both her own and her children's diagnoses and has worked to make them feel confident and safe. Listen to her story today.
Show Notes
Podcast: Dr. Hallowell's Wonderful World of Different
Episode: Yakini Pierce ADHD Love
Welcome to Dr. Hallowell's Wonderful World of Different, a podcast hosted by Dr. Ned Hallowell! By interviewing a wide range of guests from various backgrounds, we will uncover and celebrate the different ways people have of approaching life, solving problems and having fun. Together, we will break down the notion of normal and abnormal, and instead tap into the talents everyone has.
Today's guest is someone who is actively devoting her life to make the world better for people with ADHD. Yakini Pierce is a single mother of two children, both of whom have been diagnosed with ADHD. Yakini was diagnosed with ADHD herself just last year. Her platform, ADHD Love, advocates for parents of kids with ADHD.
Growing up in Ohio, Yakini struggled with maintaining friendships, staying awake and paying attention during school. She was often told that she just needed to work harder, even though she was trying as hard as she could. ADHD as an explanation for her performance was never even considered in getting to the bottom of her problems. She attended the University of Cincinnati and eventually went on to get an MBA in Communications. While she was working towards her MBA, Yakini was also working full time, caring for her family and dealing with the pandemic.
Finding out her children have ADHD and helping them work through their own struggles changed the way Yakini approached her own life. Putting together these tools and the information she has learned to help inform other parents has completely transformed her life direction. She realized there weren't many people like herself talking about these issues. After learning how many people are directly affected by ADHD, she wanted to be an advocate for those people. On her website, Yakini interviews other parents, medical professionals, educators and coaches who share tips and tricks to managing children's thinking process and day to day.
Of all the jobs she's had in her lifetime, this is the one Yakini feels most passionate and excited about. Those with ADHD are very mission driven and are highly motivated when they find that mission.
Links:
Visit ADHD Love here.
If you have a comment about this episode or a suggestion for a future episode, send it to different@hallowellcenter.org!