The Wonderful World of Kristen Carder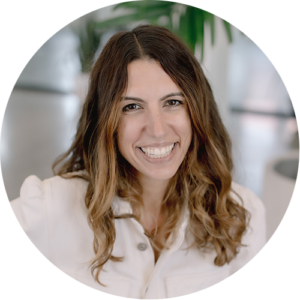 Kirsten Carder is the host of the I Have ADHD podcast. She helps adults with ADHD create the life that they've always wanted in her coaching program, Focused. She has been living life with ADHD and accomplishing everything she set her mind to, and now she's dedicating her life to helping other adults with ADHD do the same thing.
Show Notes
Podcast: Dr. Hallowell's Wonderful World of Different
Episode: Kristen Carder
Welcome to Dr. Hallowell's Wonderful World of Different, a podcast hosted by Dr. Ned Hallowell! By interviewing a wide range of guests from various backgrounds, we will uncover and celebrate the different ways people have approached life, solving problems and having fun. Together, we will break down the notion of normal and abnormal, and instead tap into the talents everyone has.
Today's guest is the spectacular and remarkable Kristen Carder, podcaster and creator of I Have ADHD. She credits Dr. Hallowell with her and her family members getting diagnosed with ADHD. She wasn't diagnosed until college, but has been living with ADHD her entire life, now she makes her living helping adults with similar diagnoses learn about managing their symptoms and achieving the things they want to accomplish.
Kristen learned how to manage her ADHD on her own, and she continues to look at her symptoms as answers and explanations, rather than excuses. She accepts that she will procrastinate, have time blindness, and struggle with maintaining a house. She wants to overcome those hardships and be an example of someone thriving with ADHD. Something that has helped her excel is being willing to fail, reminding herself often that she does not have to be consistent, she just has to be persistent.
Kristen and Dr. Hallowell also discusses the importance of finding the right person. Kristen met her husband when she was young, and says they are definitely opposites. Learning to communicate and work together has been one of her largest successes. He helps keep order and control in their lives and is in charge of sticking the refrigerator. Krsiten says that they had to be willing to examine their roles in the household differently than tradition or society dictates.
As the episode ends, Kristen confides that she still struggles to see ADHD as a superpower because of the impact it has on her daily function. Dr. Hallowell describes his view on the duality of the diagnosis, giving creativity as an example of impulsivity gone right.
Links:
Learn more about Kristen Carder and her site I Have ADHD
If you have a comment about this episode or a suggestion for a future episode, send it to different@hallowellcenter.org!