The Wonderful World of Kim Sabate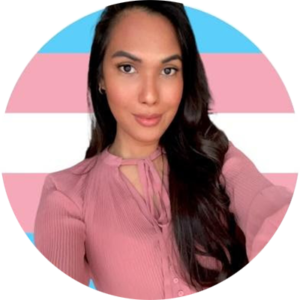 This week Dr Hallowell explores some of the ways in which society can perceive people as being different, when they are actually just working to be themselve. Kim Sabate is a transgender woman who was born in the Phillipines and endured a difficult upbringing, stuck between wanting to be herself and the culture of her home at the time. Kim is incredibly open as she describes the many challenges she has faced in becoming her true self, including moving to a new country, difficult relationships and a new career.
Show Notes
Podcast: Dr. Hallowell's Wonderful World of Different
Episode: Kim Sabate
Welcome to Dr. Hallowell's Wonderful World of Different, a podcast hosted by Dr. Ned Hallowell! Here, we learn more about the incredible world of differences that enrich us and make us human. Through interviews with guests from various backgrounds, Dr. Hallowell helps to uncover and celebrate the different ways people have of approaching life, solving problems, and having fun. Today Dr. Hallowell is joined by Kim Sabate all the way from Scotland. Listen as Kim and Dr. Hallowell talk about her story as a transgender and the different challenges she has faced and overcome.
Kim begins by sharing her story of growing up as a transgender and some of the challenges that came, specifically in her home and at school. In high school, Kim decided to come out as transgender and shares how her parents struggled with this choice and shares how the lack of support from her family was very difficult. Growing up in the Philippines, the word transgender for Kim was not a common word and was something often discriminated against. However, despite the lack of support, she continued her journey and went to a university for a psychology degree where she finally felt accepted. After graduating, Kim began the journey in the workplace and shares some struggles she faced and how she overcame them through securing a job as a marketing specialist.
Next, Kim shares about her move to the UK in her search for good doctors and hormone replacements as well as entering the world of dating. This move brought many ups and downs, and Kim opens up about her current process of going through a divorce. She discusses the several reasons for this choice and points out how the relationship had brought up past struggles of not being accepted and feeling like she could be herself. These feelings can have a long-term impact on self-esteem and shares about how she has had to work through these. Kim closes by talking about her next steps in restarting her life and the hope that she has for the future along with her involvement in the pride network.
Links:
If you have a comment about this episode or a suggestion for a future episode, send it to different@hallowellcenter.org!